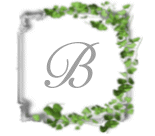 James William (Jim) BUSH was born on February 2, 1887 most likely in Dooly County, Georgia. His father was Maultia Clinton Bush and his mother was Queen Victoria NAPIER / NAPPER. On May 8, 1910, Jim Bush married Mamie Lee POWELL, born March 1, 1894. Mamie was the daughter of Willie Powell, b. 1869 and his wife Mary WILLFORD; she however was raised by her grandfather, Andrew J. Williford.
Jim and Mamie Bush had 14 children and moved between Dooly, Crisp, Mitchell and Grady Co., GA. Their children were:
William Andrew Bush
Nina Victoria Bush
Lessie Lee Bush
Thomas Rufus Bush
Onnie Lucille Bush
Essie Mae Bush
Bessie Christine Bush
George Franklin bush
Ruby Gladys Bush
James Clarence Bush
Lenard Bush
Betty Jean Bush
Samantha Elouise Bush
Marvin Lewis Bush
Mamie died February 16, 1938 shortly after the birth of their last child Marvin. She is buried at Snow Church, Unadilla, Georgia.
Jim Bush then married Lily Elizabeth SCARBOROUGH Alexander. Lily was the daughter of Benjamin Riley and Ella Mae PARKER Scarborough and was the widow of Jerry Lamar Alexander. Lily and Jim had two children: Violet Ada Bush and William Charles Bush.
James W. Bush died on June 13, 1970 and is buried at Snow Church in Unadilla, Georgia. Lily Bush died June 27, 1975; she is buried at Orange Hill Cemetery, Hawkinsville, Georgia.
Bush Family Links
Bush Reunion
November 13, 1999
Recent research has lead to the discovery of additional information on this Bush family. The information will be added shortly. Bush researchers are most welcome and should contact "roots at thebriarpatch.com" to exchange information.
Our Southern Families
(Click on the monogram to go to that family page)
---
---
The genealogical information on these pages is the compilation of the works of several researchers into these family lines and is accurate to my knowledge at time of publishing these pages. However, as in all genealogical endeavors, errors do occur and as always, the information should be used by others as a springboard to their own research which may prove or disprove this information. Those who have information which confirms or challenges facts found on these pages are urged to contact the webmaster.
Pages on this site are created and maintained by
Terrelle M. Walker
(terre)
All materials on these pages not specifically stated to be in the public domain or acknowledged as the work of others (including but not limited to images, graphics, wallpaper, MIDI files, and original commentary) are the property of
The Briar Patch and its creator.
All rights reserved. May not be reproduced without permission.
©1998-2008
---